Amidst the inexplicably busy schedule, the only good thing lockdown gave probably to most of us was a time to slow down and take a deep breath. I started meditating a month back, and things have slowly changed for me. Well, I am not here to talk about the corona, lockdown neither meditation nor its benefits. In the course of reflection, I started giving a thought to my life. I started realizing how life has changed over the past few months already. I started remembering things that were so disturbing to the things that are so satisfying today.
In this long list of my memorandum, my thoughts clicked over my nephew. He was trapped at my home due to the lockdown. Recalling everything about his arrival in Kathmandu to his admission in GPHS, I grew nostalgic and a little emotional as well. Sometimes it's necessary to express how we feel about certain things, and I feel really proud of my nephew, Suraz Khadka.
I don't know how appropriate it is for me to speak of him, but more than my life, I have learned a lot from this 14 years old kid. You must have started wondering who on this earth is Suraz Khadka. Well, he's a 9th-grader kid of Golden Peak High School, one of the best schools in Kathmandu Valley. And why am I calling it one of the best? You will know it shortly.
Going back to my memory lane, I remember my small nephew, who was just in grade three of a local Boarding school in Chandranigahapur. Back then, he was a curious and overly confident child. His confidence, however, started ignoring the principles set by society, and he gradually grew into a mischievous kid. He wasn't smart in studies and was very disobedient. There was no way his parents could shape his behaviors since the local environment had so much effect on his life. He grew up in a small village where most of the grown-ups were doing nothing and addicted to bad habits. The little kid obviously followed the path of his seniors.
He never was focused on his studies, and his parents worried all the time. He severely failed his classes right from grade three, but his parents pleaded with the school administration to upgrade him every year, promising to take care of his behaviors and studies. Years passed by, and without even getting the threshold percentage to pass the grades, the kid was promoted unto grade six just because his parents were pathetically pleading.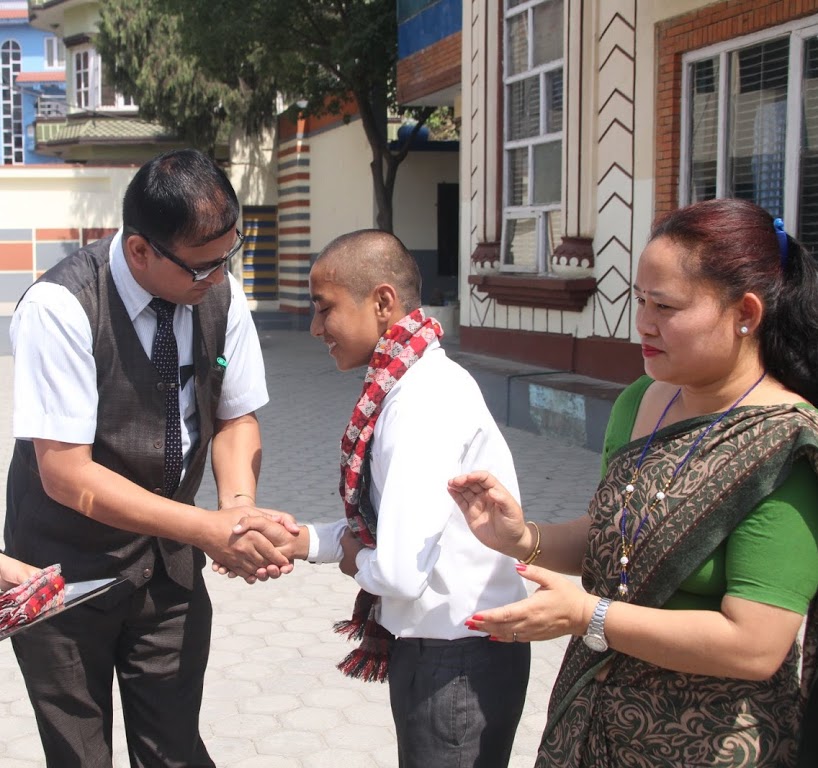 I even heard rumors regarding his company with the addicts around his village who were severely destroying his mental capacity of judging between right and wrong things. He was real trouble in his school, and none of the teachers liked him at all. And his studies? Trust me, he couldn't correctly pronounce the Nepali alphabets though he was a sixth-grader. Speaking frankly, it was a matter of shame for the whole family.
I vividly remember the day when my sister was so depressed and worried about her son that it compelled me to make a big decision that day. I decided to bring him to Kathmandu with me. After taking sole responsibility for a brat, it was a painful thing for me to take his responsibilities. Because schools in the Kathmandu valley were totally different, I was anxious about how he would adjust in the environment. Despite his poor grades in studies and academic incompetence, he had an incredible power of super confidence. He was so confident in his actions that it was the only hope I was living with regarding him.
I tried a few schools before GPHS, but none of them seemed to be confident enough to take his responsibilities and shape his future. But I couldn't leave the future of my nephew in the schools who believed more in showing off, marketing, and the height of their buildings. After roaming around the premises of the so-called "best schools of Kathmandu valley," I finally came to know GPHS. The school had a good reputation in its area, and I wasn't hopeful since the well-reputed schools had already disappointed me enough.
I went to meet the school administration and told them everything. After a long talk, the school promised to take care of my nephew and try their best to provide him the best environment. It was a sigh of relief. Although I wasn't very hopeful, I had a belief that GPHS wouldn't disappoint me. My nephew, who couldn't even read alphabets nicely, was gradually improving in his studies. His overconfidence sometimes caused trouble in the school, but the teachers were very kind and forgiving.
I can't explain every minute detail here, but Suraz had a very struggling journey from his tiny village to the big valley. He started focusing on good things, and gradually his dark past started getting overshadowed by his brighter achievements. He is already a member of the Student Council of the School. He is a basketball champion. He took an online course and started his own blogging site about basketball for which he was also awarded the "Orka Socials SEO Mini-Series" completion certificate.
Suraz has started his own blog to inspire and instruct the aspiring basketball players. My eyes literally filled with tears when I came to know he secured Grade 'A' (distinction) in his Basic Level Examination of grade 8. I can't believe his journey of almost two years in GPHS has been so heavenly.
I took a short time out of my schedule to thank all the members of school administration, teachers, and everyone who could make it possible. It was the best decision in my life that I admitted my nephew to this school. This is why GPHS will always remain the best school in Kathmandu Valley for me. I am proud of GPHS, and I am proud of my nephew, Suraz.